PosiTector SPG
The PosiTector SPG Surface Profile Gauge measures and records peak to valley surface profile heights. Conforms to ASTM D4417-B, AS 3894.5-C (with optional 30° tip angle), U.S. Navy NSI 009-32, SANS 5772 and others.
Find out more about the PosiTector 6000 and all the features that come with it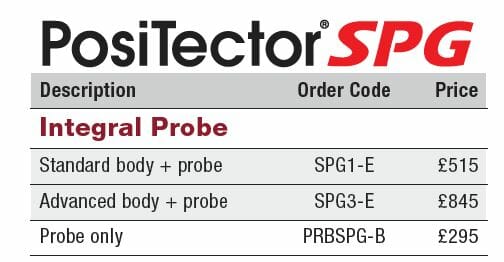 Surface Profile Gauge Prices
Hire Available
The PosiTector Surface Profile Gauge is available to hire. Please get in touch for more info.
Enquire Below
Need a PosiTector SPG?
Get In Touch With DFT Instruments Today!
CALL 01442 879494 or COMPLETE THE ENQUIRY FORM