PosiTest CMM
Concrete Moisture Meter non-destructively measures the moisture content of concrete in accordance with ASTM F2659
The PosiTest CMM Concrete Moisture Meter is the fast, non-destructive impedance meter ideal for inspectors looking to quickly evaluate the moisture condition in concrete slabs.
Easy-to-read digital display takes the guesswork out of analog scales
Storage of 200 readings—stored readings can be viewed or downloaded
Innovative Hold Max and Save Mode waits for the reading to stabilize, then automatically saves it into memory
Built-in threaded mounting point for the optional Telescopic Extender to ergonomically measure without bending or kneeling
Weatherproof, dustproof, and water-resistant—IP65-rated enclosure
Conforms to ASTM F2659
Find out more about the PosiTest CMM and all the features that come with it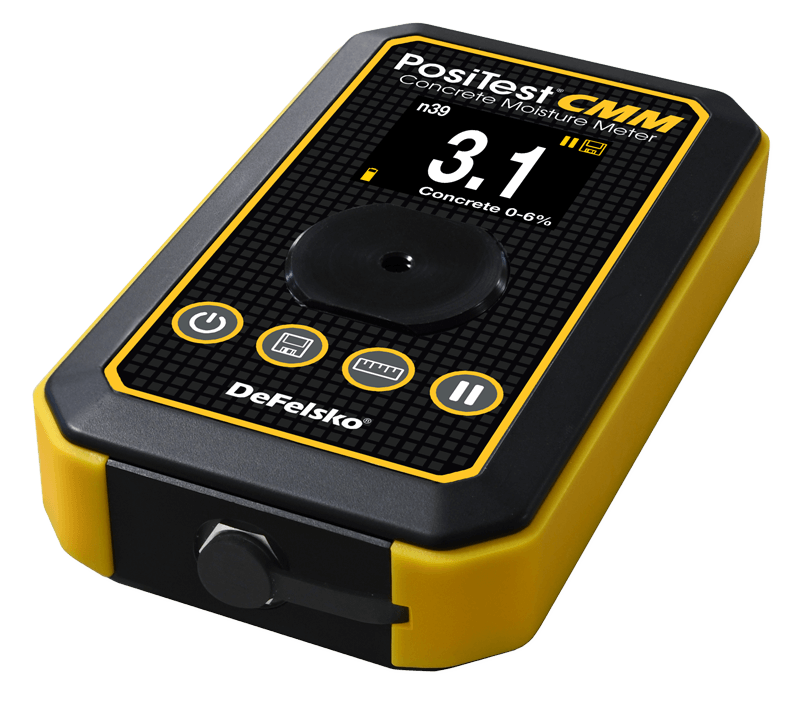 Need a PosiTest CMM?
Get In Touch With DFT Instruments Today!
CALL 01442 879494 or COMPLETE THE ENQUIRY FORM