PosiTector RTR
The PosiTector RTR Replica Tape Reader by DeFelsko is a Digital Spring micrometer that measures and records peak to valley surface profile height using replica tape
Ready to measure – no calibration adjustment required for most applications
Produces a more accurate peak-to-valley height measurement
Solvent, acid, oil, water, and dust resistant – weatherproof
PosiTector interchangeable platform – attach any PosiTector probe to a single gage body
USB, WiFi, and Bluetooth connectivity to PosiSoft PC, Mac, and Smartphone software
Advanced Models
Includes ALL features as shown above plus…
Storage of 100,000 readings from multiple probes in up to 1,000 batches and sub-batches
Live graphing of measurement data
Onscreen Batch Annotation—add notes, change batch names and more with built-in QWERTY keyboard
WiFi technology wirelessly synchronizes with PosiSoft.net and downloads software updates
Bluetooth 4.0 Technology for data transfer to a mobile device running the PosiTector App or optional portable printer. BLE API available for integration into third-party software.
PosiTector RTR Specifications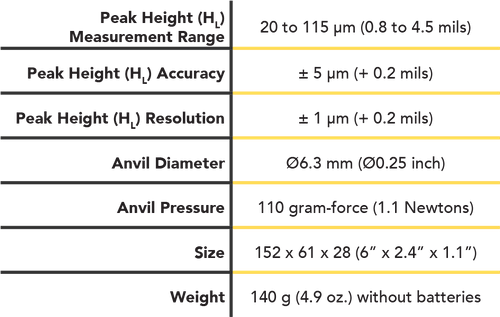 Find out more about the PosiTector 6000 and all the features that come with it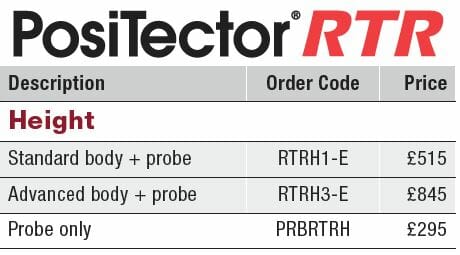 Hire Available
The PosiTector Replica Tape Reader is available to hire. Please get in touch for more info.
Enquire Below
Need a PosiTector RTR?
Get In Touch With DFT Instruments Today!
CALL 01442 879494 or COMPLETE THE ENQUIRY FORM